Tutorials — How to make Text-Osterone Flash movies with a transparent background
This tutorial will show you how to make Text-Osterone Flash movie (SWF) files with a transparent background from within Text-Osterone. There is another method to add transparency which can be seen in our other tutorial: How to make flash (.swf) transparent.
Browsers that support Flash Transparency
Internet Explorer 3 or higher (Windows)
Internet Explorer 5.1 or higher (Macintosh)*
Netscape 7.0*
Mozilla 1.0 or higher*
Firefox*
Safari
AOL*
CompuServe*
* Macromedia Flash Player version 6,0,65,0 (Windows) or 6,0,67,0 (Macintosh) or higher required for this feature.
Publish the HTML page from Text-Osterone
When you are ready to export your Flash movie, go to the File menu and choose "Publish Settings...". In the "Formats" tab, choose to export both the Flash Movie (.swf) and HTML page.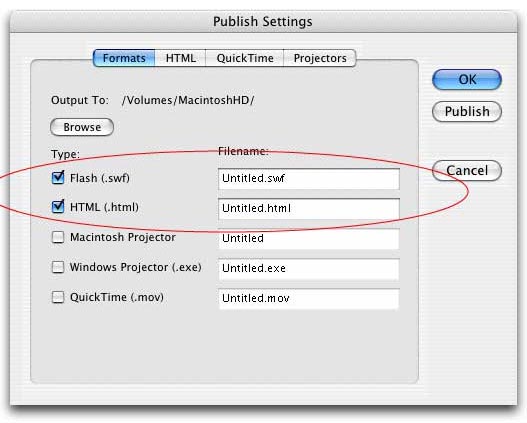 Now in the "HTML" tab, change the Window to Transparent Window from the drop down list.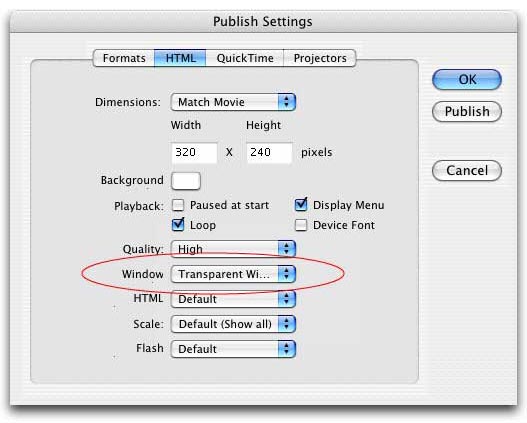 Click the "Publish" button or choose "Publish" from the File menu to output the Flash movie and HTML files.